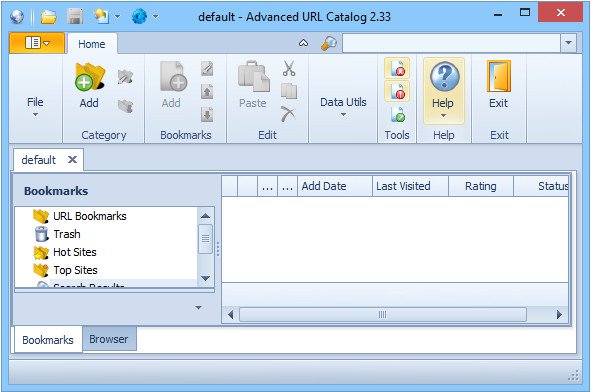 Advanced URL Catalog 2.36 Multilingual | File size: 13.3 MB
Advanced URL Catalog - is a professional Bookmark Manager & Favorites Manager & URL Manager for Windows compatible with all browsers. This powerful bookmark manager can check all the bookmarks from your database for dead links, to make sure your bookmarks are fresh and up to date.
It also includes a "duplicate bookmark cleaner" which allows you to find and clean-up the duplicates in your bookmark database easily, so your favorites are always accurate.