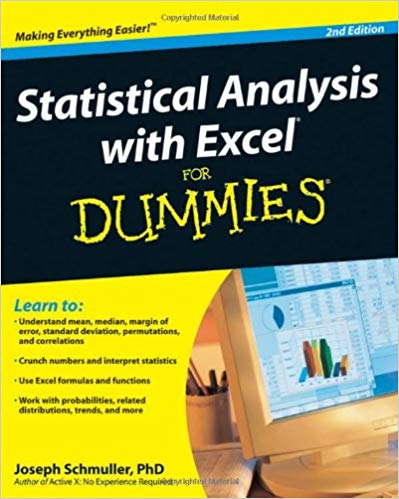 Statistical Analysis with Excel For Dummies, 2nd Edition English | 2009 | ISBN: 0470454067 | 508 Pages | PDF | 18.76 MB
You too can understand the statistics of life, even if you're math-challenged!
What do you need to calculate? Manufacturing output? A curve for test scores? Sports stats? You and Excel can do it, and this non-intimidating guide shows you how. It demystifies the different types of statistics, how Excel functions and formulas work, the meaning of means and medians, how to interpret your figures, and more - in plain English.